Main Content
Missouri's Coolest Tiny Home & RV Camping Destination
Located on a Beautiful Divers Quarry with Swimming & Recreation
Features
---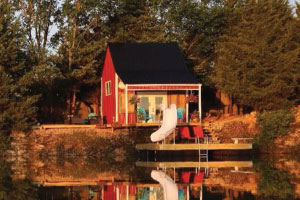 Tiny Homes
We Have Two Luxurious Tiny Houses – Paradise & Oasis – Both Located on the Water with Room for Up to Four Guests

RV Hook-Ups
We Have Two Private Campsites With Running Water & Electricity – Both with Access to the Quarry and Room to Spread Out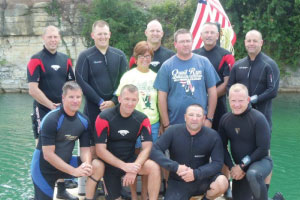 Divers Quarry
We're Partnered With Area Dive Shops for Instructional & Recreational Scuba Diving Experiences in Our Pristine Waters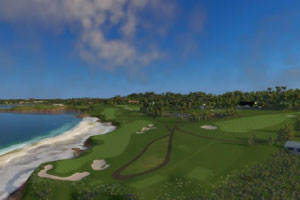 Golf Simulator
The Perfect Place to Keep Your Golf Game Sharp Year Round. Experience the Driving Range, 18 Hole Courses, Putting Greens and More
Enjoy Swimming, Sliding, Sunbathing, Kayaking, Paddle Boating and More
Nearby Attractions
---
Shopping
Grocery Stores, Fashion Outlets, Pharmacies & More
Floating
Missouri's Most Scenic & Beautiful Riverways
Fishing
World-Renowned Trout Hatcheries & Bass Lakes
Hiking
Ozark Mountain Foothills with Amazing Rock Formations
Entertainment
Fine Dining, Live Music, Local Craft Beer, Wine & More
Institutions
Missouri S&T, Fort Leonard Wood & Many More
The Towns of Rolla & St. James are Just Minutes Away
We're Only 1.7 Miles From Exit 189 on I-44
Meet The Owners
---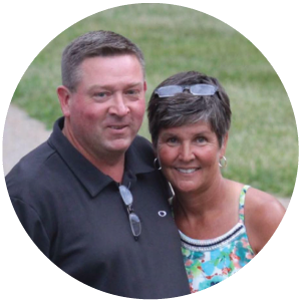 Mike & Kate Jones
Hi, we're Mike and Kate! Our family loves spending time together, golfing, playing cards and hanging out on the water. We love our "Little House on the Quarry" and feel blessed to have our two tiny homes and campsites to share with you.
More Information
Tiny Houses
Tiny Paradise
As seen on HGTV! This rustic one-bedroom tiny home sleeps up to four guests and features air conditioning, cable TV, heating, hot water, a full kitchen and an outdoor grill on the patio. Come enjoy our Tiny Paradise on the Quarry where you'll make some wonderful memories with the entire family.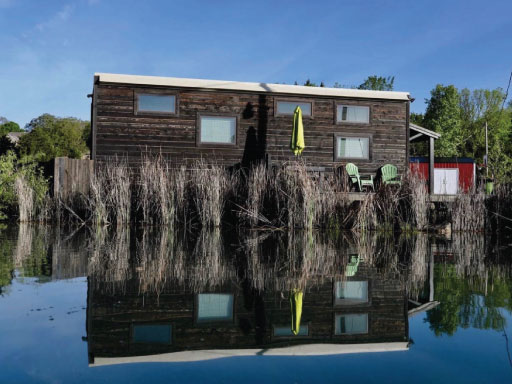 Tiny Oasis
This modern two-bedroom tiny home sleeps up to four guests and features A/C, cable TV, heating, hot water, a full kitchen, a laptop-friendly workspace and an indoor fireplace. Come enjoy simplicity on a beautiful spring-fed Quarry where you can kayak, swim, fish and relax from the attached deck.
RV Hook-Ups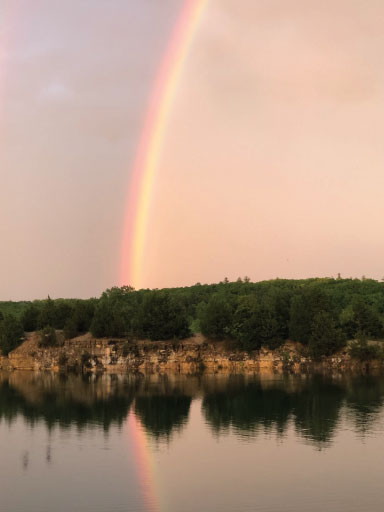 RV Hook-Ups
We offer two beautiful campsites with water and electrical hook-ups. Campsite rental costs $40/night and includes unlimited access to the Quarry for fishing, swimming, kayaking and paddle boating for up to 2 guests. Each additional guest costs $10/night. Limit 4 guests total per site. Sites are easily accessible from I-44 and only 1.9 miles from an RV dump station. Call 573.578.6271 for campsite booking.
Divers Quarry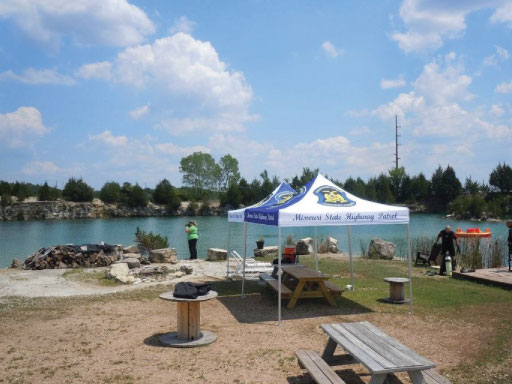 Divers Quarry
Our spring-fed stone quarry offers divers an awesome place to get wet. Explore a sunken speed boat, pay homage to a Christmas tree (with ornaments) or brave the cold down to the spring. There are also several training platforms from 15 to 25 feet deep. Cost is $15/day per diver. Non-diver companions can swim, paddle boat and/or kayak for $10/day. Students are $10/day with a certified instructor. Call 573.578.6271 or visit Midwest Scuba, Odyssey Scuba or Reef Runner Dive Team for more info.
Golf Simulator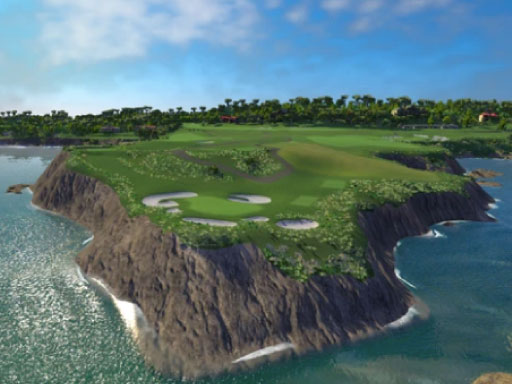 Golf Simulator
The Golf Simulator at Jones Quarry has state of the art GC2 simulator. The perfect place to keep your golf game sharp year round. This unit offers several courses to play along with two premium courses (Pebble Beach & St. Andrews), and also has a driving range and chip & putt courses.
Whether you're hitting the course for 9 or 18 holes, or just looking to practice, we have you covered. The Golf Simulator at Jones Quarry even tracks your ball, gives your ball speed & spin, shows launch angle and much more. Call 573.578.6271 to book your session.
Nearby Attractions
Drinking & Dining
Casual Drinking & Dining
Alex's Pizza Palace, Los Cazadores, Randy's Roadkill BBQ & Grill, Public House Brewpub, Tater Patch & More
Fine Drinking & Dining
Di Trapani's On The Square, Just A Taste, Matt's Steakhouse, NaCl + H20, Sybill's & More
Quick & Easy Eats
Chick-fil-A, Dairy Queen, Denny's, McDonald's, Panera Bread, Sodas and Scoops, Waffle House & More
Shopping
Groceries & Convenience
Price Chopper, Kroger, CVS, Walgreens & More
Boutiques
Front Porch Boutique, Glik's, Red Door Gifts & More
Department Stores
JC Penny, Kohl's, Ross, TJ Maxx, Sephora, Walmart & More
Entertainment
Public House Brewing Co - Taproom (St. James)
Full Gourmet Menu & Craft Beers + the Campus Backyard Featuring Bocce Ball & Life-Size Chess, Outdoor Movie Nights, Live Music and More
Fugitive Beach
Family Friendly Beach with Water Slides, Cliff Jumping Spots, Sand Volleyball, Plus Fugitive Beach Concessions and Beach Bar & Grill
Uranus Fudge Factory
Fudge & Funnel Cakes, Shopping, Escape Rooms, and So Much More - An All-in-One Pit Stop for the Whole Family
Regal Cinemas Forum 5
Newly Updated Interior with Reclining Seats, Buttery Popcorn and More
Outdoor Recreation
Ber Juan Park, Forest City Mountain Bike Trail, Maramec Spring Park, Mark Twain National Forest, Montauk State Park & More
Stay Here For Free
---
Enter for a Chance to Win 2 Free Nights in One of Our Tiny Homes
New Winners Twice a Year
One lucky email subscriber will be selected at random every January and October. Must be 18+ to win.
The prize package includes two consecutive night stays for up to four guests in either of our tiny homes. Options are based on availability. Restrictions may apply.
Please submit your information in the entry form. You'll be notified via email and/or phone if you win. You'll also receive occasional email updates from Jones Quarry. You can unsubscribe anytime.
Limit one entry per drawing per email subscriber. Official rules are available upon request.